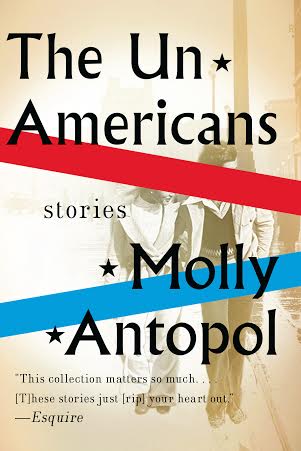 NOW AVAILABLE IN PAPERBACK




The UnAmericans is also published in:


France (Gallimard)


The U.K. (HarperCollins/Fourth Estate)


Germany (Hanser Verlag)


Spain (Salamandra)


Italy (Bollati Boringhieri)


Holland (Van Gennep)
From the publisher:
Molly Antopol's auspicious debut story collection takes us from America to Israel to the Soviet Union in critical moments of the last century. In "The Quietest Man" an absentee father, a former dissident from communist-era Prague, needles his adult daughter for details about her newly commissioned play when he fears it'll cast him in an unflattering light. In "The Unknown Soldier" an actor, imprisoned during the Red Scare for playing up his communist leanings to get a part with a leftist film director, is shamed by his act when he reunites with his precocious nine year old son. In "A Difficult Phase" a young Israeli journalist, laid off after America's most recent economic crash, questions her life path when she begins dating a middle-aged widower still in mourning for his wife. In the collection's final story "Retrospective," a tour de force spanning three continents and three generations of women, a young American woman and her Israeli husband are forced to reconsider their marriage after the death of her dissident art collector grandmother. Antopol's deeply sympathetic characters struggle for footing in an uncertain world, hounded by forces beyond their control. Their voices are intimate and powerful and they resonate with searing beauty.